Food for Thought Denver and
Salt Lake Education Foundation
To support our community during this extraordinary time of need, the RK Foundation recently made two emergency grants to help address food insecurity issues created by schools transitioning to virtual classrooms.
The RK Foundation is pleased to financially support the efforts of Food for Thought Denver and the Salt Lake Education Foundation. Both organizations are working with their local public school districts to provide food assistance for thousands of families in need. Food for Thought Denver is packing 7,000 PowerSacks per week, which is equivalent to 56,000 meals for Denver's hungry kids and their families. The Salt Lake Education Foundation is providing hygiene kits for families in addition to the grab and go food bags. Our sincere gratitude to both organizations for their quick action and to their dedicated volunteers for helping ensure school children and their families have one less thing to worry about during this difficult time.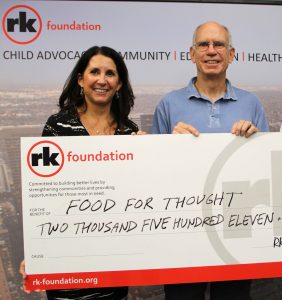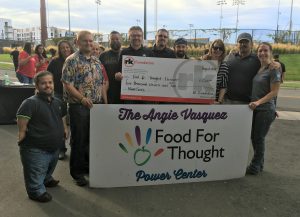 Visit foodforthoughtdenver.org and saltlakeeducationfoundation.org for more information about these charities.
We encourage our employees to volunteer for and donate to them!