RK FOUNDATION BOARD OF DIRECTORS
Meet our Board of Directors – their stewardship ensures that many nonprofits and community causes receive the funding they deserve.
Jon L. Kinning
President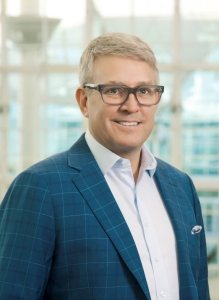 Jon L. Kinning is Co-Owner, Chief Operating Officer and Executive Vice President at RK Industries, LLC (RK). Prior to his tenure at RK, Jon worked as a licensed broker for CB Richard Ellis. In 1998, Jon established and ran the first new business unit at RK, now known as RK Service. He also serves as Managing Partner for Kinning Holdings, a real estate holding company established in 2000 and is the President of the RK Foundation.
Jon has a passion for education and workforce development that is demonstrated by his community involvement. He serves on the Metro Denver Chamber of Commerce Executive Committee, the Metropolitan State University of Denver Foundation Board and Emily Griffith Technical College Advisory Board.  He is a founder and board member of the Green and Gold Foundation, an active member of the Colorado Chapter of the Young Presidents Organization, and on the Advisory Board for Alliance for Choice in Education (ACE Scholarships). He is also an Executive Leadership Council member of the Colorado State University – CHHS.
Jon holds a BSBA with an emphasis in Finance and Real Estate from Colorado State University, an MBA from the University of Denver and is also USBGC LEED AP BD + C accredited.
Rick L. Kinning
Vice President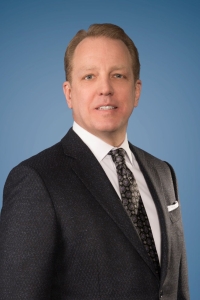 Rick Kinning is the Chairman, President and CEO of RK Industries, LLC.  Having worked in the family business since 1977, Rick transitioned from part-time employee to majority owner in 1985 when RK Mechanical, Inc. was incorporated. In 2021, RK Mechanical, Inc. legally changed it's name to RK Industries, LLC.
Under Rick's leadership, RK has rapidly and organically grown into a regional, national and international diversified service provider for mechanical contracting, custom manufacturing, steel fabrication, prefabricated construction, facilities maintenance services, electrical work and water treatment solutions. RK proudly employs over 1,000 employees in seven business units including Mechanical, Service, Steel, Energy, Water, Electrical and Mission Critical. Rick is well-versed in all RK business units and has a passion for relationships at the employee and customer level.  RK has been recognized as one of Colorado's Healthiest Places to Work and one of Colorado's Best Places to Work by the Denver Business Journal among numerous other accolades.
Rick currently serves on the boards of the University of Colorado – School of Medicine's Assistive Technology Partners, Concert for Kids, Customer Advisory Board for UMB Bank, Silver Bullet Corporation and Water Ion Technology. Rick is a licensed Master Plumber with active contractor licenses in several States and communities.
Marcee Kinning
Vice President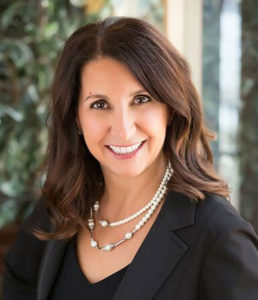 Marcee Kinning joined the RK Foundation (RKF) in 2015, bringing a fresh new perspective to the foundation's activities and focus areas.  Marcee is passionate about giving back to Rocky Mountain region communities and is energized by all the innovative work and development happening in Colorado.
Marcee began her career in retail management and training, working for large public chains and small private companies.  Before joining the RKF board, she was working in the healthcare field in Medical Practice Management. Over the years, Marcee has volunteered her time and skills to several non-profit and public causes.  While living in Naperville, Illinois, she was involved with Loaves and Fishes Community Food Pantry, Harold Hill Productions and Fox Valley Hospice.  Since returning to Denver in 2012, Marcee has continued her volunteering efforts working with many of the organizations RKF supports, and she is involved with Impact100 Denver and B:CIVIC.
Marcee has a BA in Business Communications and Marketing from Metropolitan State College.  Currently, she is obtaining her Certification in Corporate Social Responsibility (CCSR) through the Center for Education on Social Responsibility at the Leeds School of Business.
Katie Bedard Dell
Member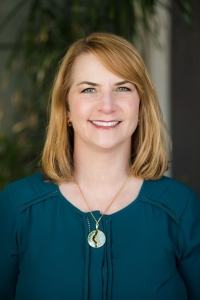 Katie Bedard has been involved with the RK Foundation since 2012 and officially joined the board in 2017 as a member and secretary. Katie coordinates the RKF quarterly board meetings and manages the foundation's administration organization, Foundation Source. She has worked for RK since 2010 and currently serves as the Community and Engagement Coordinator.
During her professional career, Katie has accumulated many years of experience in event planning and management. She is passionate about educational causes and has done a lot of charitable work with her kid's schools.
Katie coordinates group volunteer opportunities for RK employees at various organizations including Project Angel Heart, Ronald McDonald House Charities and the Heart Walk for the American Heart Association.
Katie serves on the Westerly Creek Metropolitan District Board of Directors, the B:Civic Board of Directors, the Denver Day of Rock Committee and previously served two terms on the Colorado State University, Alumni Association Board of Directors.
Kohl Kinning
Member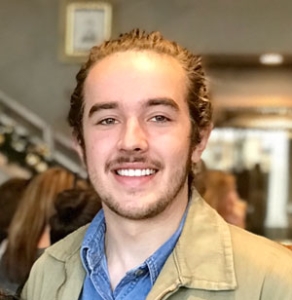 Kohl Kinning joined the Board of Directors of the RK Foundation in 2021. He first began working in the plumbing shop at RK at age 14 and subsequently moved to the office to work in IT. He received an undergraduate degree in Biology from Lewis & Clark College and a master's degree in Bioinformatics and Applied Genomics from the University of Oregon. He returned to Denver in 2019 and has worked at the Linda Crnic Institute for Down Syndrome at the University of Colorado Anschutz Medical Campus.
As a researcher at the Linda Crnic Institute, he has seen—first-hand—the impact of philanthropy on people's lives by empowering benevolent organizations. The Linda Crnic Institute was initially funded by charitable contributions from a foundation like the RK Foundation and now receives millions annually in grants awarded by governmental grants—making significant impacts in not only Down Syndrome, but sleep apnea, Alzheimer's disease, congenital heart disease, autism, and more recently COVID-19.
Kohl has seen that properly applied support for an organization in need can produce lasting, impactful, and expansive change. As a result, he is excited to expand his reach and contribute to the core tenants of the RK Foundation—community development, health, and education.